Environmental, Petroleum and Contracting Services
33 years ago Sutherland Excavating Ltd. was formed with only four employees. Today, President, Blake Sutherland and Vice President Stacey Sutherland work together along with 18 employees to provide services such as Petroleum Tank Installation, Oil Spill Response, Contaminated Site Clean Up, and Heavy Equipment Services. We also have a New Industrial VAC Truck with hot and cold water and steam as well as vacuum.
As Terminal Operator for the Port of Belledune Oil Handling Facility, Sutherland Excavating Ltd. receive, store and export oil via ships for contract customers.
Key to the company's success has been investing in safety training. We are certified by the NBCSA for the past 15 years and have worked hard to maintain it. "You have to be prepared and equipped to react when your services are needed" says Blake. "That's why all our employees take annual training and we keep our equipment up to date".
We serve New Brunswick, Nova Scotia and PEI.
Recent Updates
21 Nov
18 Jun
28 Mar
Sambro Island Read More
Proudly serving Atlantic Canada for over 30 years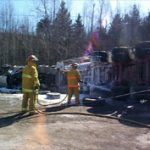 Oil Spills
We are one of the few firms equipped to handle oil spills on both land and water. We have responded to gasoline tanker rollovers and also spills from ocean tankers. Training is of upmost importance and practice sessions are a regular occurrence. More Info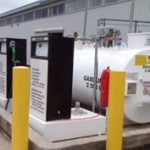 Petroleum
Our petroleum installation crews are professional and very experienced and have been installing systems for many, many years.
We also do service work, repairing pumps and electrical components. More Info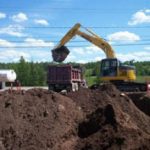 Equipment Rentals
We take pride in operating a fleet of new and well maintained heavy equipment which are deployed on various jobs and contracts, big and small. Company operators come with decades of experience, training and accountability. More Info